Free MTD VAT Mobile App
Free MTD VAT Mobile App
• Free to use • Recognised by HMRC • Simple and Easy to use • Works on all Mobile phones / Devices
MTD VAT means making tax digital for VAT and companies are obliged to file their VAT return through a new digital channel to HMRC. Officially, HMRC has never required any one to change their accounting package or spreadsheet to be in compliance. What you need is a bridging system that capable of submit your VAT to HMRC through its digital channel as from April 2019. Mobile Tax Digital mean for Making Tax Digital efficiently CONFIRMING or E-FILING your MTD VAT returns.

Confirming MTD VAT Return
The app will link permanently to HMRC MTD VAT back end that can conveniently tell over your mobile phone what VAT you have e-filed to HMRC, what Liabilities and Payment you have in HMRC system.
VAT operators, Supervisors, Accountants, Auditors, from company or VAT agents can all use this app for confirming your VAT status with HMRC. It will work seamlessly with whatever accounting or spreadsheet VAT system you have. It guarantee the app will work for your system without fail.

E-Filing MTD VAT Return
You can e-file your VAT data with MTD VAT app singly or in batch. Unlike other bridging solution it saves you from cut and paste the VAT data to a template. It takes in Sage and many others VAT file as given. This will save you time with maximum accuracy and MTD VAT digital compliance assured.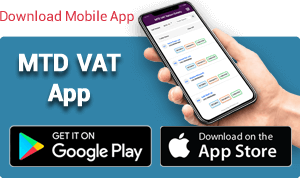 You can also scan the QR code
to download the App