About Us
About our Company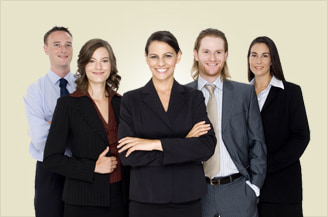 Payroo Limited is led by our company chairman Mr John Knight, an FCA Chartered Accountant, who has many years of industrial and practising accountancy experience in various fields. Achieving the best quality, accuracy, user friendliness, security and cost effectiveness are our top priorities. We believe in doing what we know best - which is specialising in developing UK HMRC PAYROLL, AUTO ENROLMENT, CIS and various E-FILING applications.

Payroll package with Auto Enrolment Function Inbuilt: All the function related to Automatic Enrolment pension are inbuilt in our software. It is the robust and user friendly combination of both Payroll and Auto Enrolment (AE) in one process, thus avoiding tiresome and time consuming middleware processes.

E-Filing 99.99% success rate: Over the last 6 years we have been developing e-filing systems for e-filing End of Year tax returns to the HMRC (Inland Revenue). The results we have are among the very best, consistently scoring more than 99.99% success rates. We were the first to get recognised for CIS e-filing by the HMRC.

Technology used: The technology we use is always based on open standards, and whenever possible open sources, for maximum compatibility and stability. Our e-filing system fully complies with the W3C's (World Wide Web Consortium) XML open standard. All applications are programmed in Java and being browser based means the system is compatible with all operating systems, including Windows, Unix/Linux or Apple.

Works with all major databases: ORACLE, IBM DB2 and Postgres Databases have all been tested to work well with the system. These state of the art databases support any quantity of records you wish to have and easily generate various reports.

No compromise on security: SSL (Secured Socket Layer) technology, that is widely used by the banks for Internet banking services, has been adopted in our system. If you can put your trust in Internet banking then you should trust our 100% Internet based service. We also have a comprehensive multi-layer data back-up system to take care of your data.

Best quality: The payroll packages we have developed have been put through more than 1,000 different accuracy and e-filing tests set by the HMRC. It passed them all without a penny deviation. The package is rock solid and reliable.

Our philosophy is that in this fast changing Information Technology age who you are today is not important. It is what you do today that counts because this determines your future. Whether you are able to survive and grow depends on whether you are able to master the technology to improve your operation. Mastering and exploiting Internet technology will definitely improve your productivity and competitiveness. Payroo Limited is here to provide the services that you require in the future.